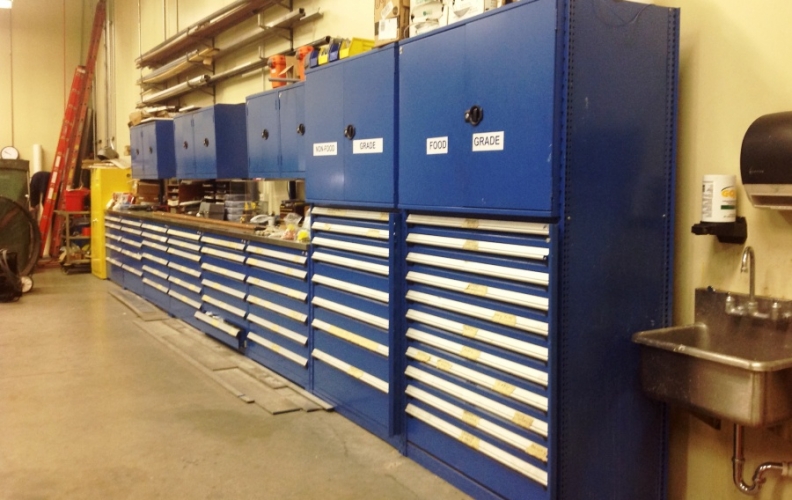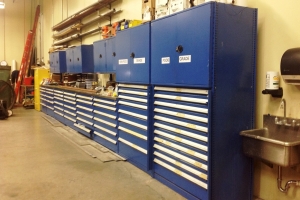 Challenge
Robertet contacted Grace Material Handling to assist them in organizing their maintenance department. They asked us to supply them with a storage system that would improve their inventory control since they had hundreds of replacement parts for their manufacturing facility.
Solution
Solution: Grace Material Handling Company's team assessed their requirements by performing an in house study of all of their parts, small and large. Upon completion of the study it was decided to utilize a supplier of material handling equipment who could fulfill Robertet's storage needs. Rousseau, who is a large manufacturer of "adapted storage solutions", was able to supply us with the following equipment:
Rousseau Workstations
Rousseau Modular Cabinets
Rousseau Mini Racking
Rousseau Modular Drawer System
Upon completion, Grace Material Handling Company successfully accomplished our goal: A well organized shop with better control of their various parts.