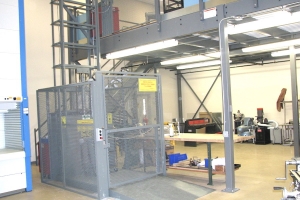 Challenge
Novartis, an international pharmaceutical company, was in need of more space for their maintenance department because of the expanding Leukemia research. They contacted Grace Material Handling for assistance in redesigning the maintenance department.
Solution
Novartis' maintenance department had limited space work with after their research division announced a joint agreement with the University of Pennsylvania to research therapies for cancer treatments in 2012. During the development stages, Grace Material Handling worked closely with Mr. Tom Callahan, who was located in their New Jersey facility, to provide them with the following products:
Cogan Mezzanine
Vertical Reciprocating Conveyor (VRC Lift)
Bulk Storage Shelving
The products Novartis purchased allowed them the additional space that the maintenance department and research division required.