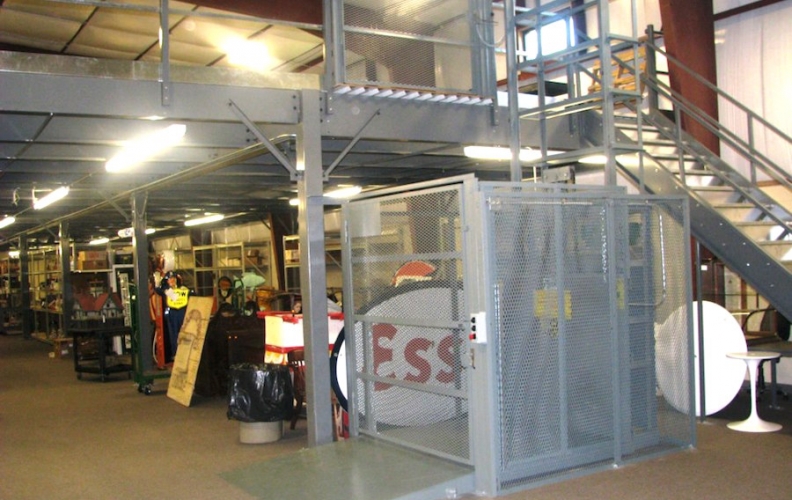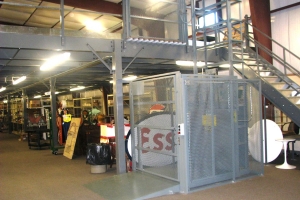 Challenge
Morphy's Auctions is a rapidly growing auction house, located in Lancaster County, that deals primarily in antiques and fine art.   They were in need of additional space to store their expanding collection of items. They contacted Grace Material Handling for assistance.
Solution
Through our communications with Morphy's Auctions and site visits by our technicians, we came up with a plan to provide them with a 4,400 square foot storage platform.  To do this we had to work around several existing columns, which we did by utilizing a combination of cutouts and cantilever arms in order to maximize the total floor space.
Morphy's Auctions also needed a method to carefully transport the antiques to the new mezzanine level. It was decided, in consultation with the customer, to best utilize a VRC (Vertical Reciprocal Conveyor). It has been decided that a VRC would work best with their existing picking carts. A VRC lift would help eliminate potential damage to their expensive antiques, which would otherwise have to be carried by hand up and down the stairs.
Working with several sets of installers and both factories we were able to coordinate the installation of both the platform and lift into one storage system that catered to their needs.